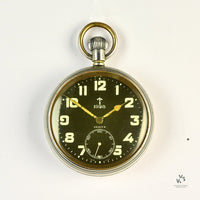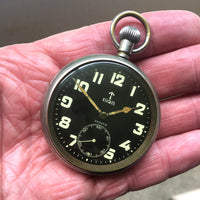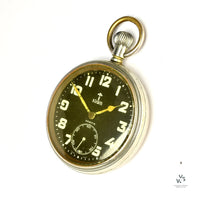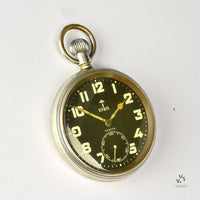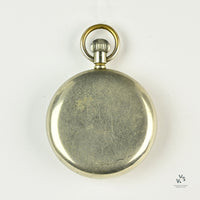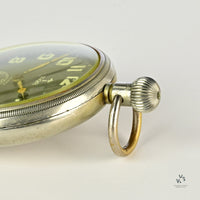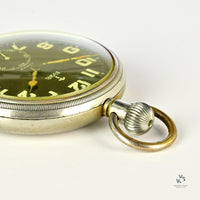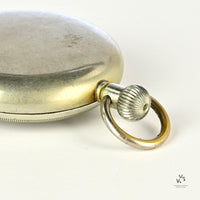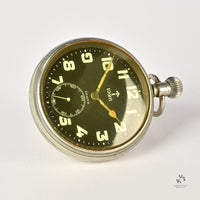 Zenith - A Military Pocket Watch - Made for the Indian Army and Civil Service - 1928***NOW SOLD***
We Are Sorry But This Watch Is Now Sold - If However You Are Looking To Buy Or Sell Something Similar Then Please Email Sales@Vintagewatchspecialist.Com Or Whatsapp/Call +44 7831 454658. Thanks
A Rather Handsome Zenith Military Pocket/Dashboard Clock, Made for the Indian Civil Servants and Armed Forces, Dated to 1928. Remarkable Condition. 
After several decades of watchmaking and gaining an international reputation as the manufacturer of some of the most precise watches known to man, Zenith began retailing in India as early as 1901. Gandhi himself was given a Zenith pocket watch by his friend Jawaharlal Nehru, India's Prime Minister from 1947 to 1964.
Zenith is one of a few brands linked to military groups. Most notably, air force organizations. They first began making a name for themselves as producers of pilot's watches in the early 1900s.
The First World War was a transitional period for timepieces. The pocket watch was on its way out, and the wristwatch was on the rise. Still, many military forces during WWI were still using pocket watches as an aviation tool. One of the most notable pocket watch models from this era was the Mark V, circa 1916. The British Royal Air Force used it. The design of the Mark V was to serve as a chronometer that fit into the aircraft's instrument panel. This garnered them the nickname "cockpit watch." Zenith is among the four known manufacturers of the Mark V, alongside Omega, Doxa, and Electa.
What's On Offer 
This military pocket watch/dashboard clock was produced in India (denoted by the 'I' above the 1928 date) for the British military which is denoted by the arrow above the I. 
Even though this is clearly military equipment, it is dated 1928 which obviously falls between the World Wars and could explain its remarkable condition - maybe it was spared the perils of major conflict. 
The stark black dial with extra bold Arabic numerals are both synonymous hallmarks of military equipment, and the sparse design allowed for easy visibility. The oversized numerals are in perfect condition  - absolutely remarkable for an instrument just shy of a century old. The ornate cathedral hands have also survived, and still, boast original lume which has aged to a deep caramel colour. The Stainless steel has also faired well and shows very few signs of major wear. A beautiful piece of vintage horology crafted by one of the world's most prestigious watchmakers. 
Engravings - The case number is 801023Y, and the movement is marked 2779303. 

The watch runs extremely well as it has just come back from our master watchmaker having had a complete service in the last few days!
Additional information

Made from

Case: Nickle Plated

Dial: Black 

Crystal: Plexiglass

Bracelet: n/a
Technical specifications

Winding: Manual

Movement Type: Mechanical

Caliber: 

Jewels: 15
Waterproof: n/a

Power reserve: 

Purchase details
Condition: Excellent

Model Reference: Pocket watch
Date of issue: 1928

Warranty: 12 Months by VWS

Dimensions

Width (without crown): 51mm

Lug width: n/a

Lug height: (lug to lug) n/a

Wrist size:  n/a