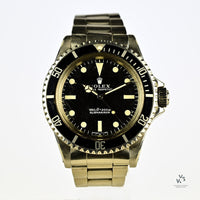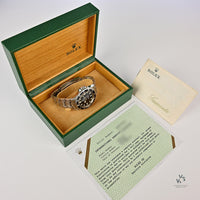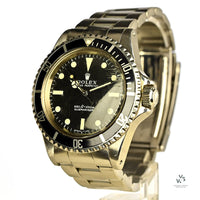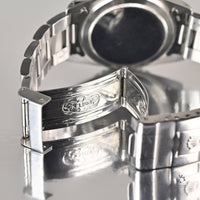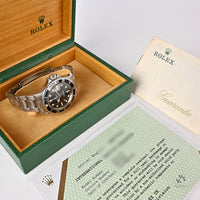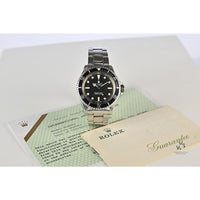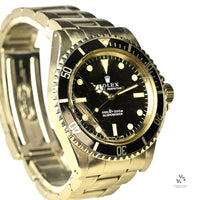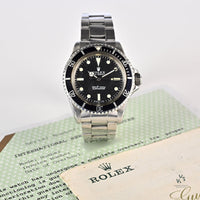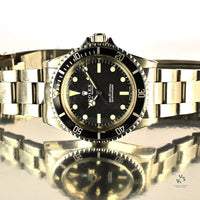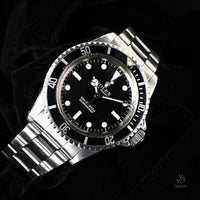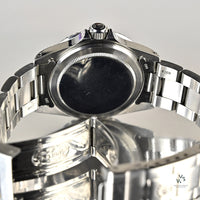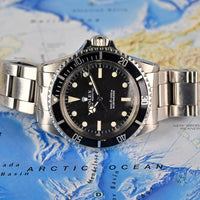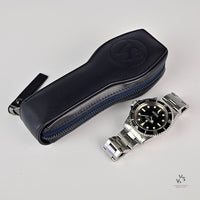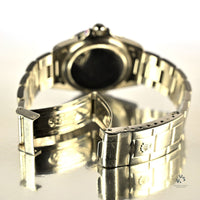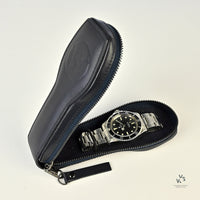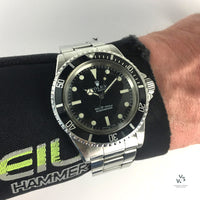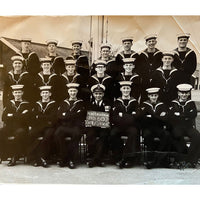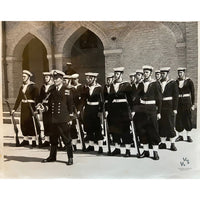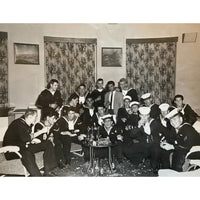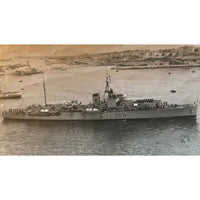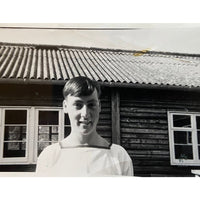 Military Rolex Submariner 5513 - Sold New in 1971 in Singapore (Royal Naval Barracks) - With Rolex Box and Papers
A Handsome Rolex Submariner 5513. Acquired From The Original Owners son and Supplied With Original Warranty Paperwork/Booklet From the Royal Navy Barracks in Singapore, Issued 1971. 

The Rolex Submariner 5513 was first released in 1962 and was manufactured until 1989. That's a production run of a whopping 27 years, and over the course of this time, relatively few changes were made, staying true to the watch's original design.

Despite the fact that Rolex has modern Submariner watches as an important part of their current lineup, the vintage Submariners have skyrocketed in price over the years as they are becoming rarer and thus more sought after, certainly in good condition like the one offered for sale here. 
What's On Offer 
We acquired this Rolex from the son of the original owner who was actually a serving submariner in the Royal Navy. It was purchased new by him in 1971 from Wing Heng Watch Dealers at the Royal Navy Barrack in Singapore - we do have the original warranty booklet for the watch to substantiate its origins. Not only a very handsome and sought after vintage Rolex, already hugely desirable, but one with military history and which was used by the original owner while serving on British Naval Submarines  - this is a genuinely rare find and one can only imagine the adventures it has been a part of below the depths! 
The watch is preowned, and yet is in superb and original condition considering it is now over 50 years old! It has been extremely well cared for and worn for high days and holidays by the son of the original owner from whom we purchased the watch. He returned the watch to Rolex for service in 2005 but fortunately had the foresight to let Rolex know that he did NOT want anything other than a movement service carried out as he wanted the watch left as it was, otherwise! We have the original guarantee booklet with the dealer's stamp and date of purchase, together with the Rolex service papers and original Rolex box.
Additional information

Made from

Case: Stainless Steel

Dial: Black

Crystal: Plexigass

Bracelet: Stainless Steel
Technical specifications
Winding: Automatic

Movement Type: Mechanical

Caliber: 1520

Jewels: 26j
Waterproof: When new

Power reserve: 48hrs

Purchase details
Condition: Superb Preowned Condition

Model Reference: 5513
Date of issue: August 1971

Warranty: 12 Months by VWS

Dimensions

Width (without crown): 40mm

Lug width: 20mm

Lug height: (lug to lug)

Wrist size: 18.5cms