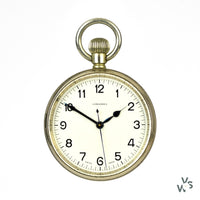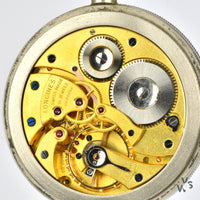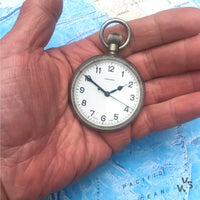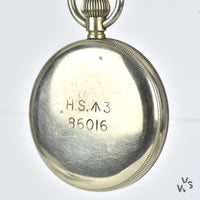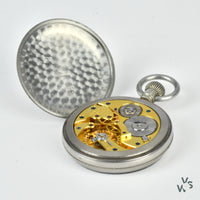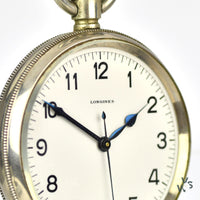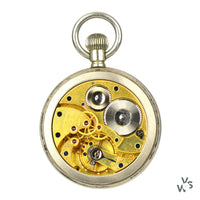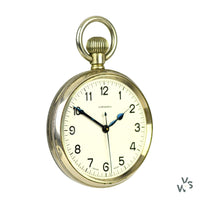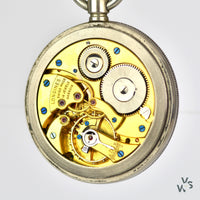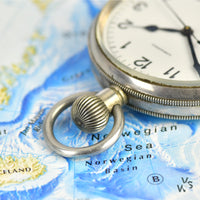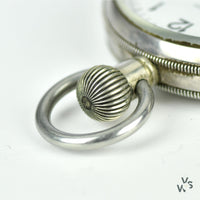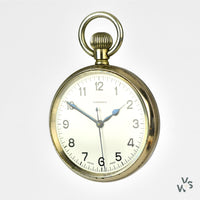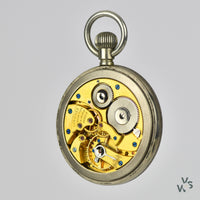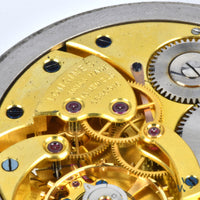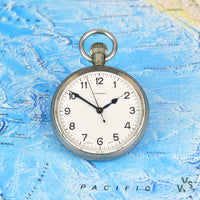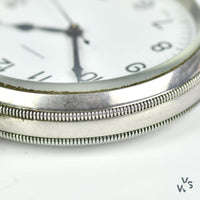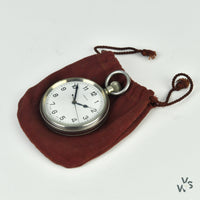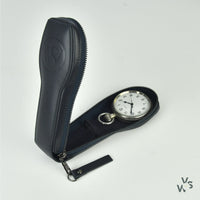 Longines - A Royal Navy Hydrographic Service Deck Watch - With Military Markings - H.S.3
A Longines Royal Navy Hydrographic Service marked, HS /I\ 3, Deck Watch with a Longines caliber 19.70N dating from around 1940s. 
The definition of a deck watch is a watch that is used at sea for keeping precise time – either on a ship or on a U-boat. On a ship, you needed to be below decks to get the time from a marine chronometer, which was the ship's clock. However, to find out your position at sea, you had to know the time when you were above deck using a sextant. U-boats would also have encountered this problem and so they used deck watches like this stunning example from Longines. 
What's On Offer 
The stark white enamel dial is signed Longines and is in excellent condition with no chips or hairline cracks. The watch is in overall excellent condition and working exceptionally well. The heavy nickel/chrome plated case also looks great with no notable damage, just some very fine usage marks from its 80+ years of service. The case has a screw in bezel, and screw-down case back offering the utmost protection against moisture – an essential design element for watches intended for use at sea.
The absolutely beautiful blued steel leaf and sword hands are in pristine condition and the utilitarian-designed dial, with black Arabic numerals and an outer track calibrated to half seconds, is as crisp as the day it was produced. The caseback has the British Government Broad Arrow on it, together with 'H.S.3' - Hydrographic Service code H.S.3 which was used by the Royal Navy between 1939-1946 to denote a deck watch that had been adjusted for isochronism and in at least two different positions. The inside caseback reads 'Longines 22684 160'.

Additional information

Made from

Case: Nickel chrome

Dial: Enamel

Crystal: Glass

Bracelet: N/A

Technical specifications

Winding: Manual

Movement Type: Mechanical hand wound

Calibre: 19.70N

Jewels: 16j

Waterproof: When new! 

Power reserve: ?

Purchase details
Condition: Excellent - 9.5/10

Model Reference Number: H.S.3 Deck watch
Date of issue: c.1940s

Guarantee: 12 Months by VWS

Dimensions

Width: 52mm

Lug width: N/A

Lug height: (lug to lug) N/A

Wrist size: N/A