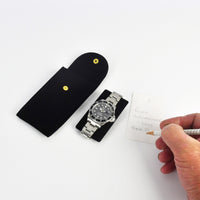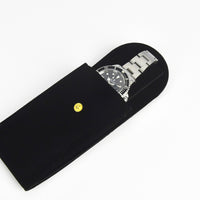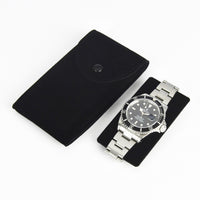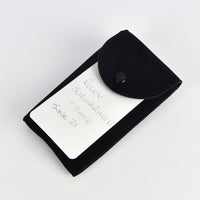 BLACK WATCH POUCH WITH INSERT by VWS
Perfect for travelling and space-saving, protective storage, these discreet black velvet watch pouches come in very handy for every watch owner and could prove invaluable to collectors with a substantial inventory.
A high quality, luxurious pouch with secure press stud fastening, (which is also lined inside to prevent the watch being scratched), inventory card and velvet display card which also protects the bracelet from scratching the watch case back and will keep your prized possessions safe, clean and in perfect order - in fact, we store all of our watches in them. 

WATCH NOT INCLUDED!